Want to wake up and feel your best? Start your morning off on the right foot with this delicious smoothie that will help prime your body for a fabulous day!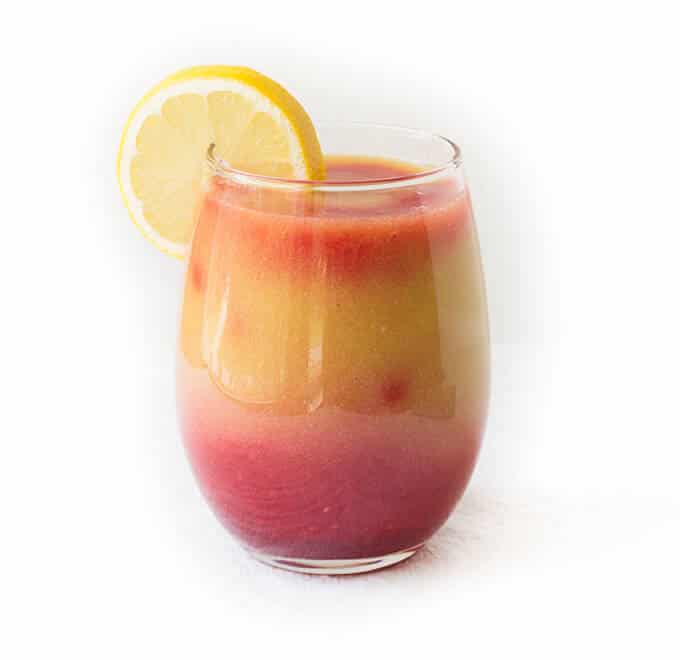 Sunrise Detox Smoothie
This Sunrise Detox Smoothie is so refreshing. Perfect for giving you a little natural boost of energy before you get your day started. The tropical flavors of banana, mango and pineapple taste so delicious with raspberries. It has all the flavors of a bright sunny day at the beach.
Every time I take a sip all I can think about is basking in the warm sun, sand between my toes and the soft ocean breeze against my face … It's like paradise in a glass!
Is it time for vacation yet?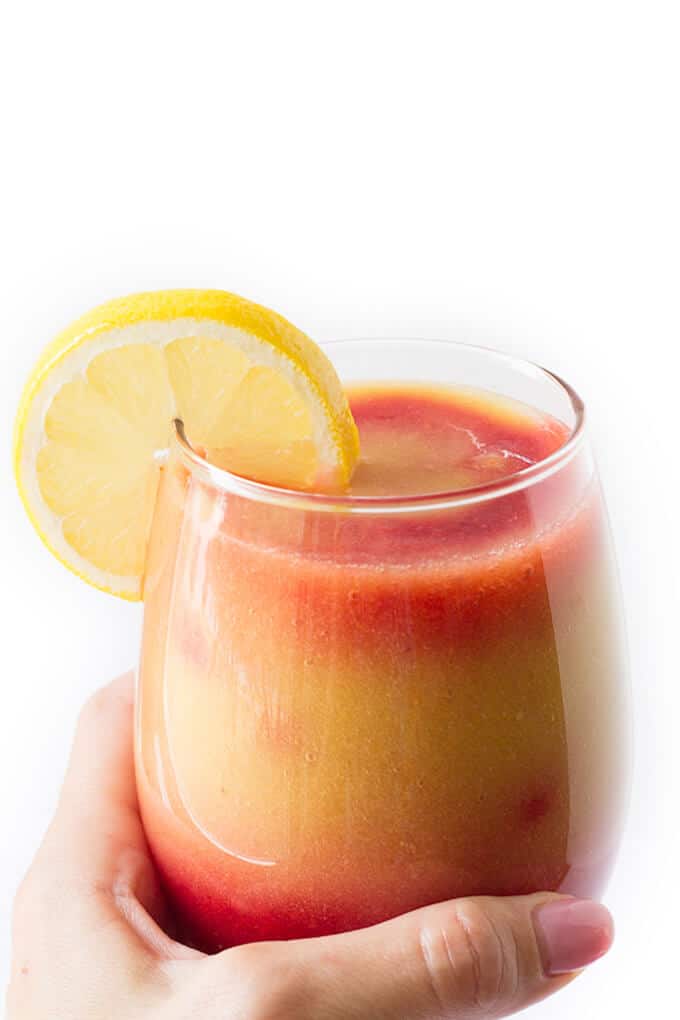 We can't be at the beach all of the time but … sipping on this Sunrise Detox Smoothie is like the next best thing. 🙂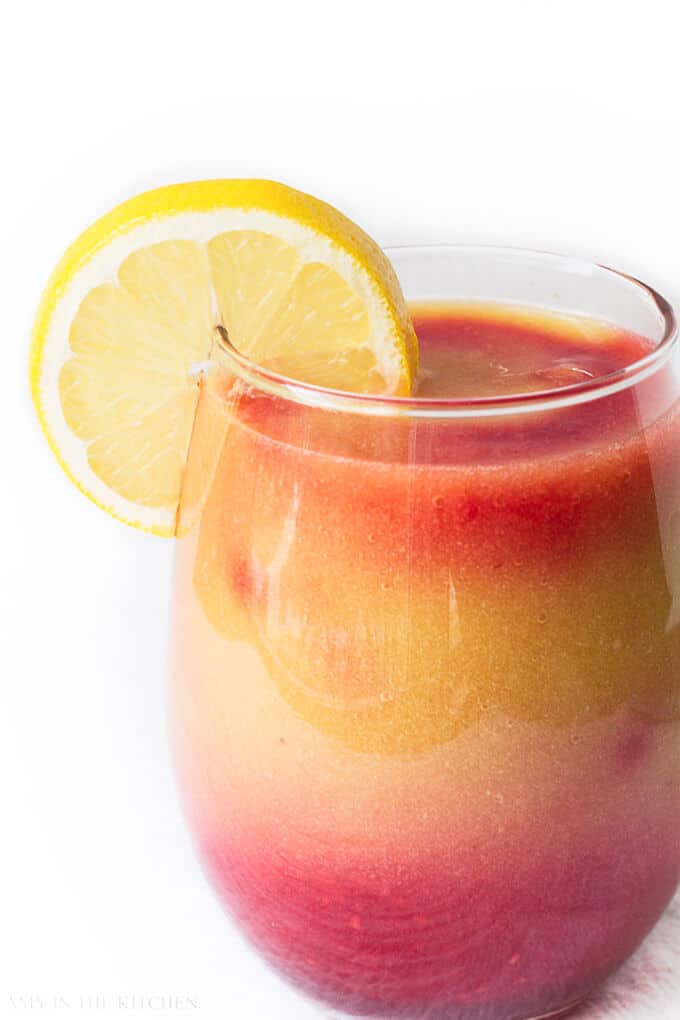 Go to Amy in the Kitchen Smoothies for more awesome smoothies recipes!
Sunrise Detox Smoothie
Feel free to use fresh fruit instead of frozen. I like to use frozen fruit because of the consistency it gives the smoothie.
Ingredients
1 frozen banana
½ cup frozen mango
½ cup pineapple
½ cup frozen raspberries
1 cup coconut water
juice of one lemon
Instructions
Place ingredients into a high speed blender and blend until smooth.
To get the gradient colors for the photos, I blended the raspberries and other fruit separately and then poured in layers to create the effect.
This post contains affiliate links.