This Sunrise Detox Smoothie is a healthy breakfast recipe made with frozen mangoes, bananas, pineapple and strawberries for a hydrating smoothie that's easy to make.
It's dairy-free and so refreshing.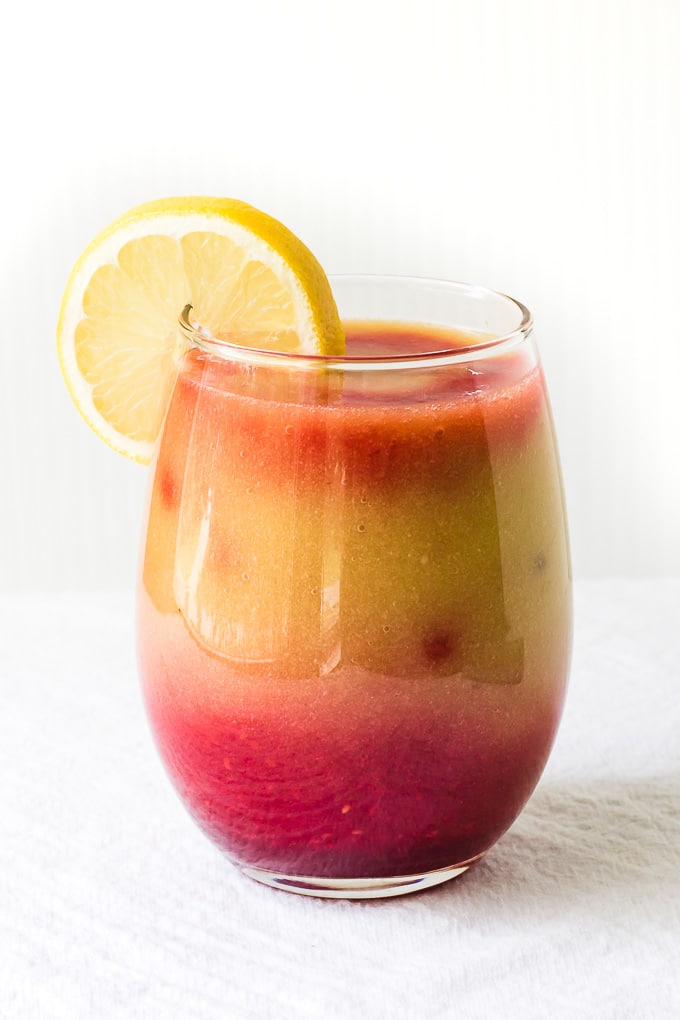 This post contains affiliate links.
How do you make a Sunrise Detox Smoothie?
Simply add the frozen banana, mango, pineapple, berries, lemon juice and coconut water to a high-speed blender. Blend for about 2 minutes or until the mixture is very smooth. Pour into a large glass and serve!
Do I need to use frozen fruit in my smoothie?
When making smoothies, frozen fruit helps to give the smoothie a cold, creamy consistency. You can definitely use fresh fruit if you do not have frozen on-hand.
Replace the coconut water with ice cubes to get a similar consistency. Using ice cubes may require the smoothie to be blended for a longer time.
Can I use a regular blender to make smoothies?
While a high-speed blender is a better and quicker option, you don't have to use one in order to make great smoothies! If your blender is not a high-speed blender, it's best to use frozen fruit (instead of ice) and blend longer to get the smoothest consistency.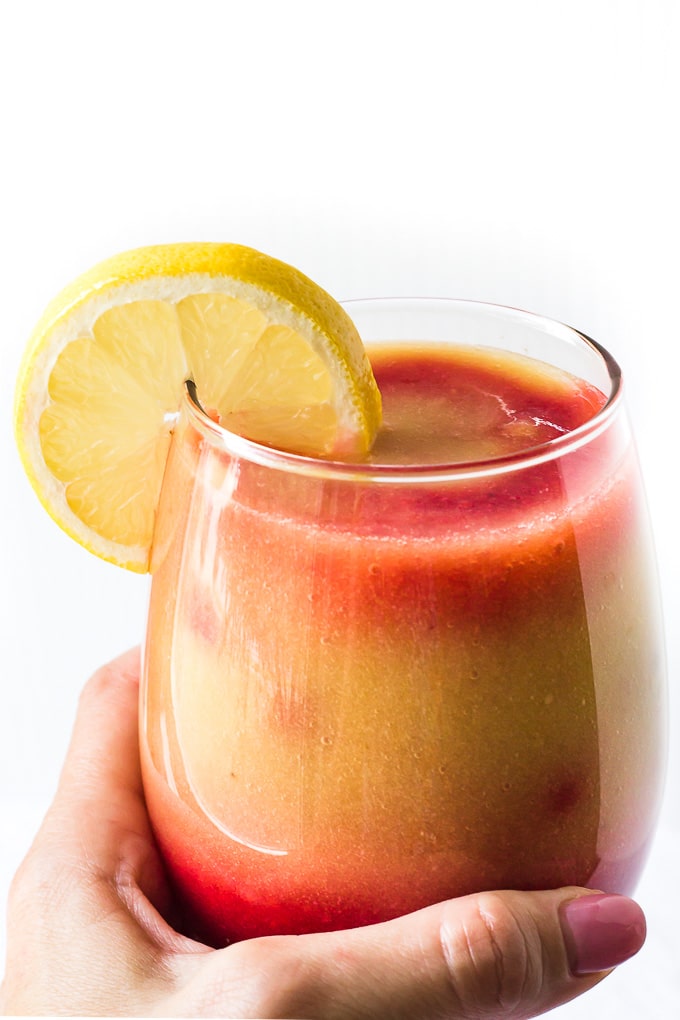 Are fruit smoothies healthy?
Well the answer to that question depends on who you ask. I believe that smoothies can be part of a healthy diet if they contain natural ingredients that are nutrient dense. Boost your immune system and enjoy a delicious breakfast at the same time!
Fruit smoothies contain high amounts of natural sugars but they also contain fiber when blending the whole fruit. A green smoothie is a good option if you are trying to avoid excess sugar in the diet.
Is this a coconut water smoothie?
Yes, this recipe calls for coconut water because of it's high potassium content. Feel free to replace the coconut water with filtered water if that is not a concern for you!
What are some healthy breakfast smoothie recipes?
Did you make this Sunrise Detox Smoothie recipe? Let me know how it turned out by ★★★★★ RATING this recipe and leave a comment below!!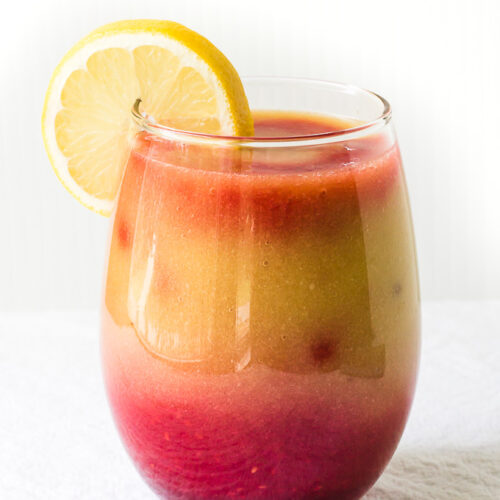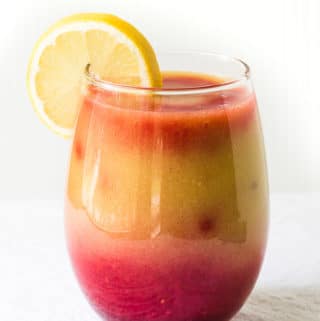 Sunrise Detox Smoothie
Sunrise Detox Smoothie is made with frozen mangoes, bananas and strawberries for a quick and delicious breakfast smoothie or snack.
Ingredients
1

medium

banana

frozen

½

cup

mango

frozen

½

cup

strawberries

frozen

½

cup

pineapple

fresh or frozen

1

cup

coconut water

or filtered water

1

juice of a lemon

optional
Instructions
Place the ingredients into a high speed blender and blend for 2 minutes or until the mixture is completely smooth.
To get the gradient colors for the photos, I blended the raspberries separately from the other fruit and then poured in layers into the glass to create the effect.