This easy Beginner's Sourdough Bread Recipe is made of three simple ingredients, flour, water and salt and there is no kneading required! The dough is left to slowly ferment and rise overnight, then baked in a Dutch oven to develop a crispy, golden brown crust. It is the perfect bread recipe for anyone that would like to try their hand at homemade sourdough bread!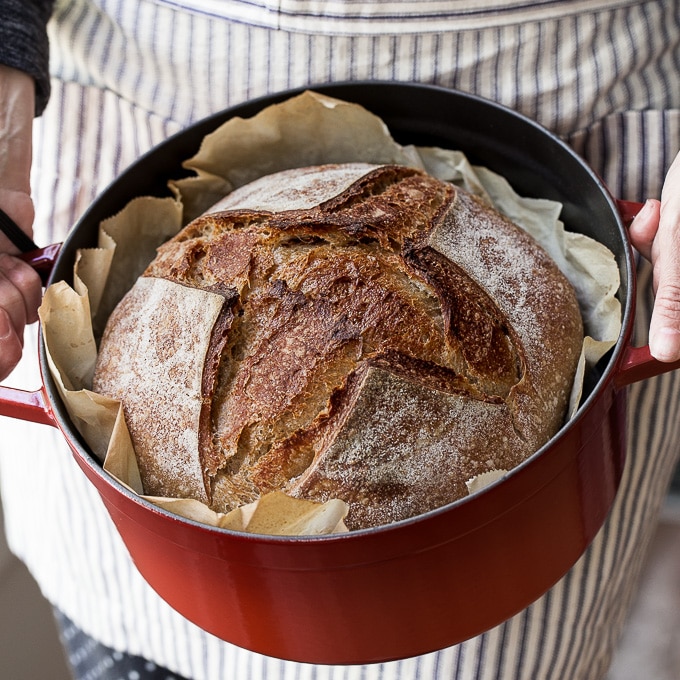 What is Sourdough Bread?
Sourdough bread is fermented for 8 or more hours with wild yeast and bacteria that have been captured from the environment in a sourdough starter. The yeast and bacteria in the starter naturally leaven the dough and slowly break down the gluten in the flour; in turn making it easier for humans to digest the bread.
Sourdough may take longer to make than bread made with commercial yeast but the reward is well worth the wait. Once you've made a fresh loaf of sourdough bread, you'll never want to buy bread again!…