"I love the texture of these pecan pie bars. Moist, chewy, nutty and seriously delicious!"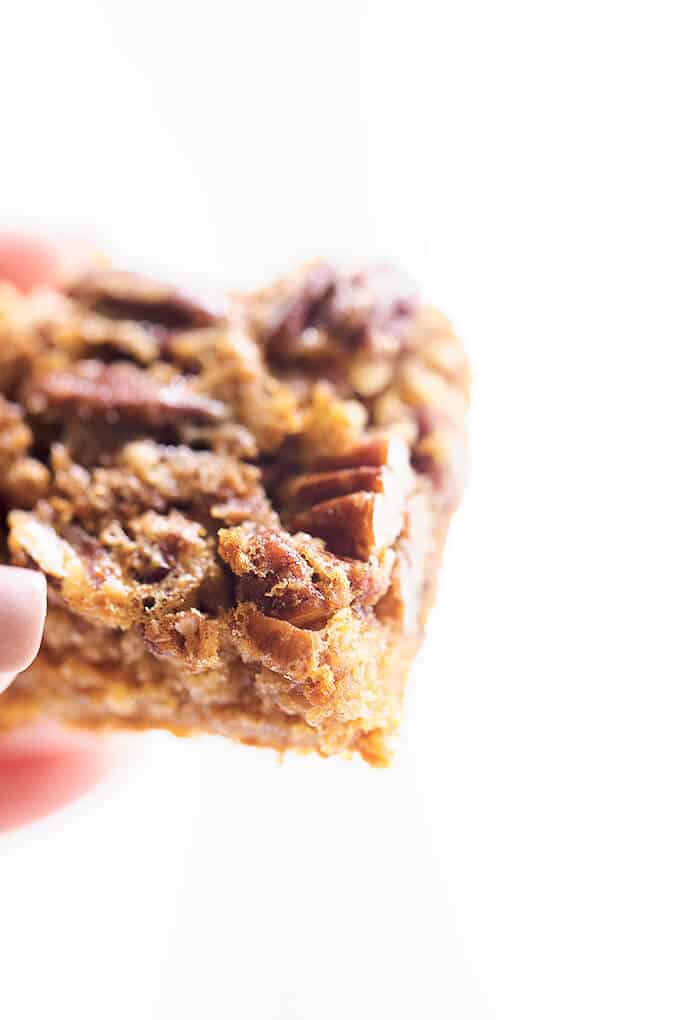 Um … can I please have a moment to tell you why these PECAN PIE BARS are totally AMAZING?? I promise it will only take a few minutes.
*You can eat pecan pie without a fork
*Easy to make
*Your kids will love them and change your name to " The GOAT" … bonus!
*Perfect to pack in lunches
*Moist and Chewy
*Nutty and Sweet
*Delicious and Perfect for Fall
Ok … that's just a FEW reasons you should make these Pecan Pie Bars ASAP!
(If you don't know what "GOAT" means … just ask in the comments below and I'll tell you :))
So without further adieu … check out this super delicious
Pecan Pie Bars recipe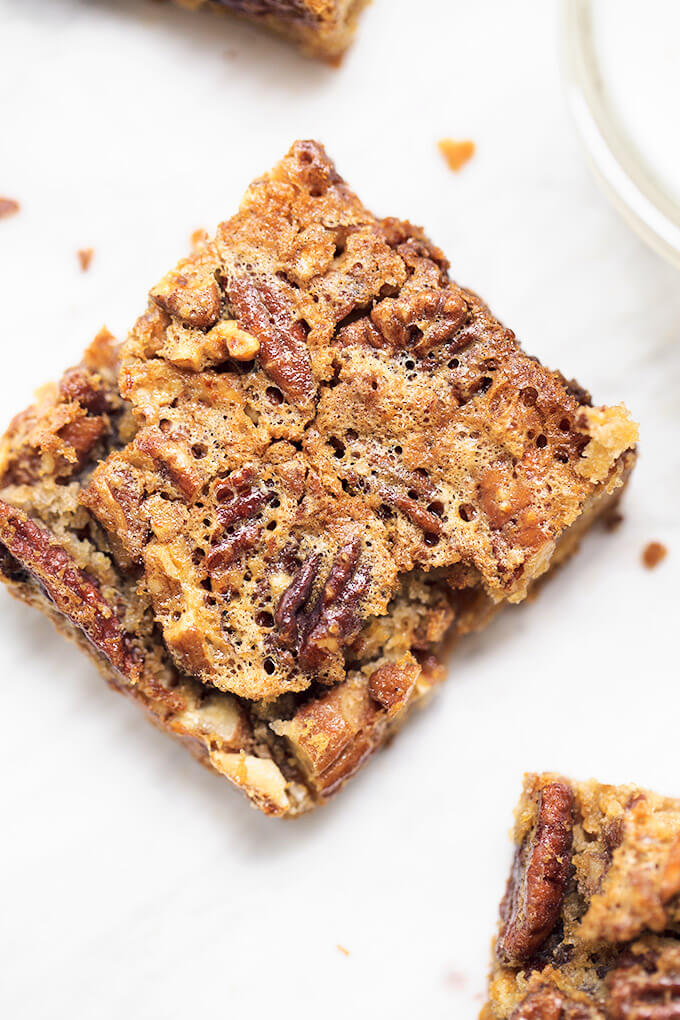 They are moist and chewy … rich and decadent … and full of pecans. Yum yum yum!
This recipe calls for a box cake mix. I'm one of those people who really love cooking from scratch sometimes … and really love cooking semi-homemade the rest of the time.
If I can utilize a cake box mix to make these amazing pecan pie bars … well then … that's exactly what I'm gonna do!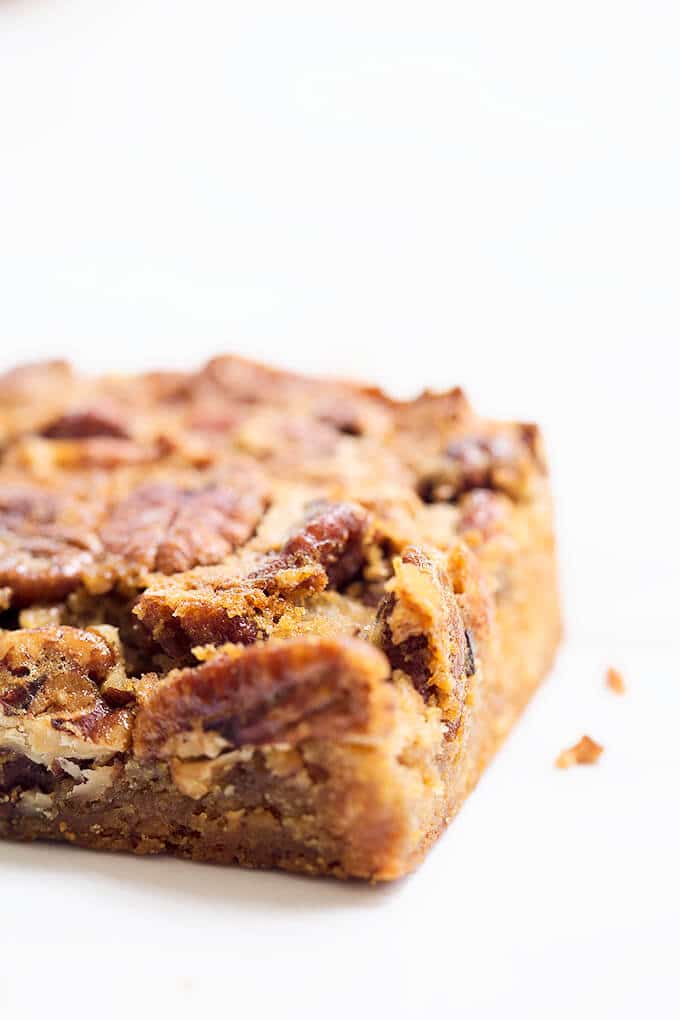 You are going to LOVE these. Especially for all you pecan pie fans out there!
Promise!
If you like baking semi-homemade … try out these Carrot Cake Cookies!
Print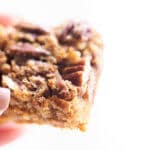 Pecan Pie Bars
Author:

Prep Time:

10 mins

Cook Time:

40 mins

Total Time:

50 minutes

Yield:

16
---
Ingredients
Crust
1 box yellow cake mix (reserve 2/3 cup for filling)
1 egg
1 stick butter, melted
Pecan Pie Filling
1.5 cups light corn syrup
1/3 cup light brown sugar
3 eggs
1 teaspoon vanilla
1.5 cups chopped pecans
---
Instructions
Preheat oven to 350 degrees and grease a 9″ x 13″ baking dish.
Crust
Mix the crust ingredients together thoroughly in a medium mixing bowl using a fork.
Press into the baking dish and bake for 20 minutes. Remove from oven and let cool while you make the filling.
Pecan Pie Filling
Mix the filling ingredients together thoroughly in a medium mixing bowl using a spatula and pour over the cooled crust. (Don't forget the 2/3 cup of cake mix)
Bake for 40-45 minutes.
Cool completely before cutting into squares.
Wrap individual bars in plastic wrap and store in the fridge.