Have you ever wondered how to re-hydrate dried peppers?
There's a small international section of my local grocery store that I pass through every time I'm there. In it is a wide variety of dried peppers that always captures my attention. "What the heck do people do with these things?" I've looked at them a million times but have always been intimidated to cook with them. I was curious how I could use them in recipes so I grabbed a bag of dried ancho chile peppers and went to my trusty adviser for a few tips. I sat down with Mr. Google and asked him just what to do with these spicy little things.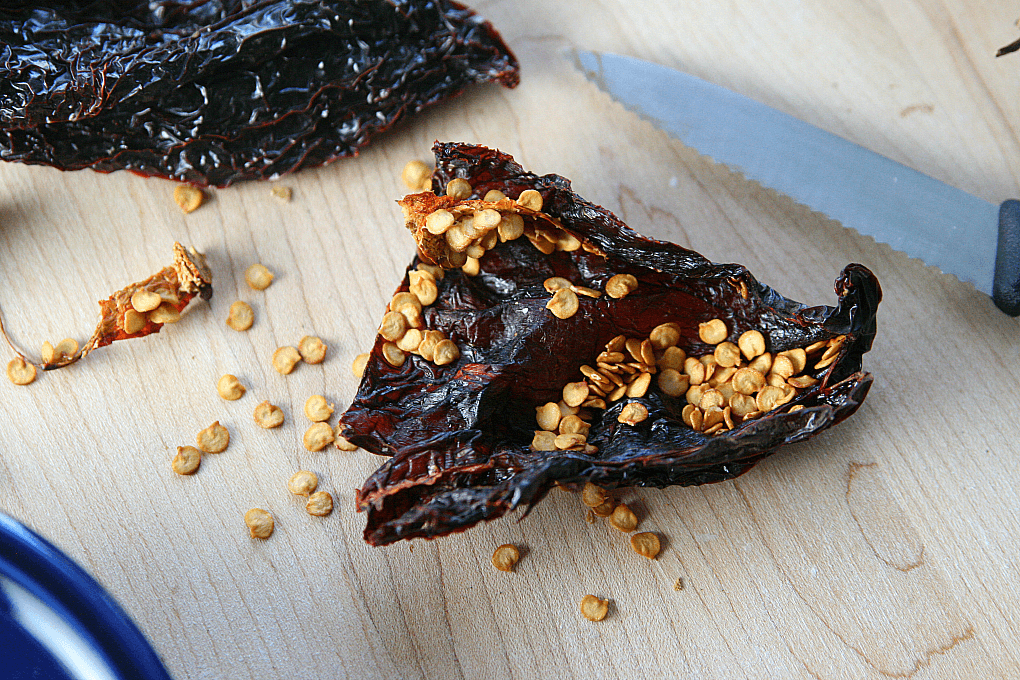 He said I had quite a few options, one of them being to grind the seeds for a spicy dry seasoning. He also showed me how to rehydrate dried peppers, which is a very easy process. It can be used in soups and sauces to add an earthy flavor and an extra element of heat. I like my food spicy!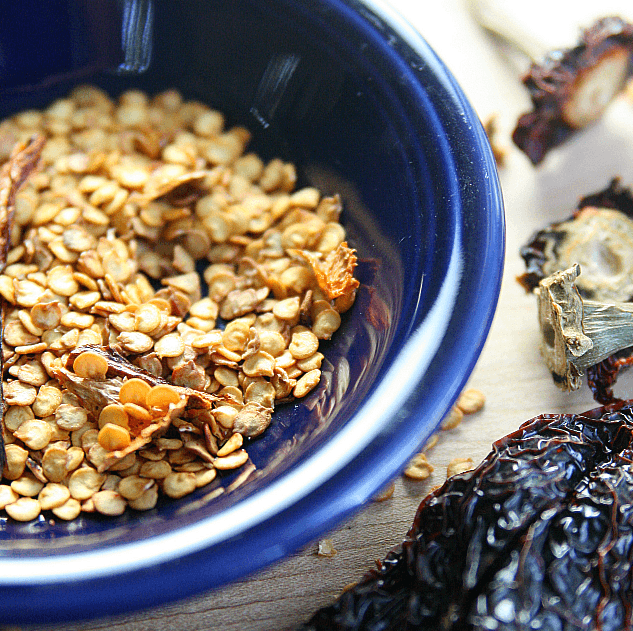 When using dried peppers, remember, the seeds are what makes the pepper hot. When you are rehydrating peppers, you can choose to leave the seeds inside, or cut the pepper open and remove the seeds. I removed most of the seeds because I wanted to use it in a sweet & spicy sauce that I was serving my family that night. We are a half & half family. Half of us love spicy foods and the other half doesn't know what they are missing! I figure we spicy folks can just add a little more hot sauce, and then everyone is happy.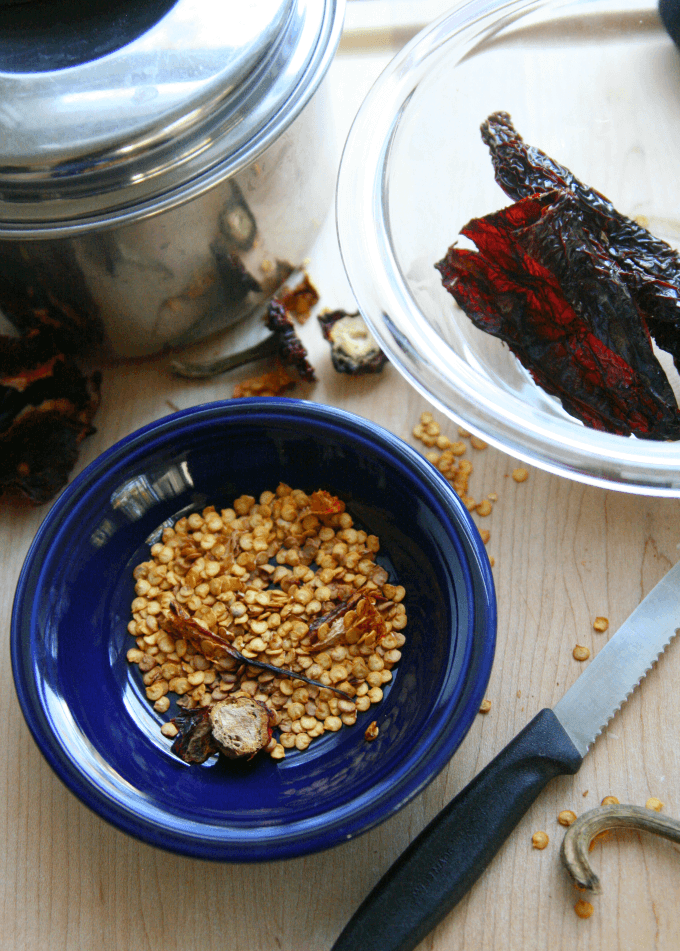 Remove the stem and seeds from the peppers and put them into a heat safe bowl. Cover with boiling water and let sit for 20-30 minutes so that the peppers will reabsorb the water and plump back up.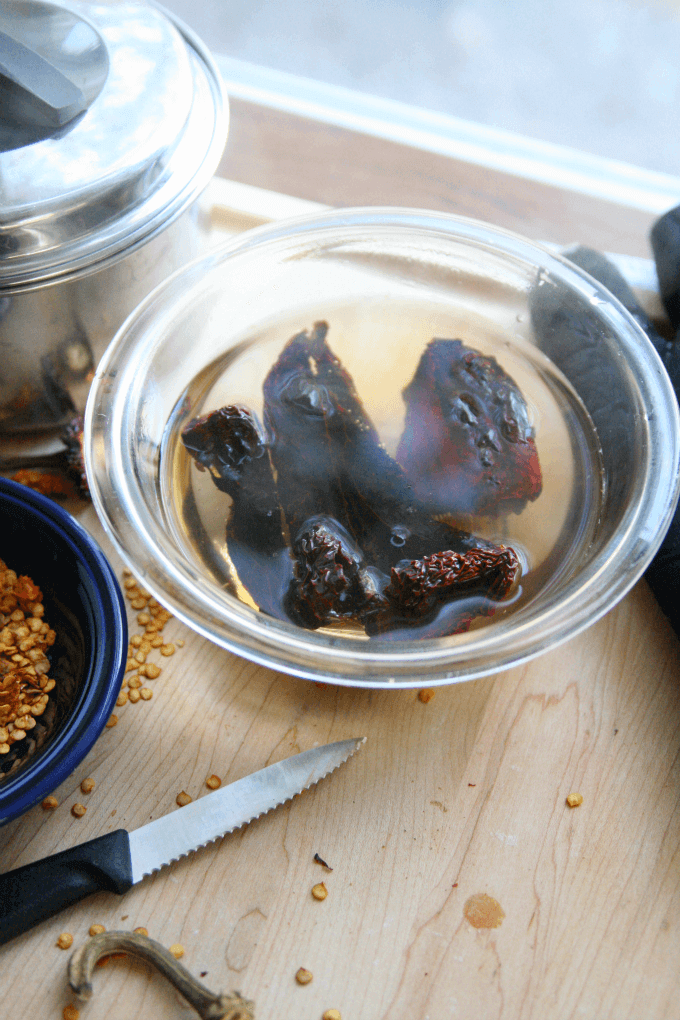 Once the peppers have softened up, remove them from the water and they will be ready for you to use! Put them in a blender with a little of the reconstituting water and you'll have a chili paste that you can use in enchiladas, casseroles, meatloaf or anything you want to add a bold flavor to. The possibilities are endless.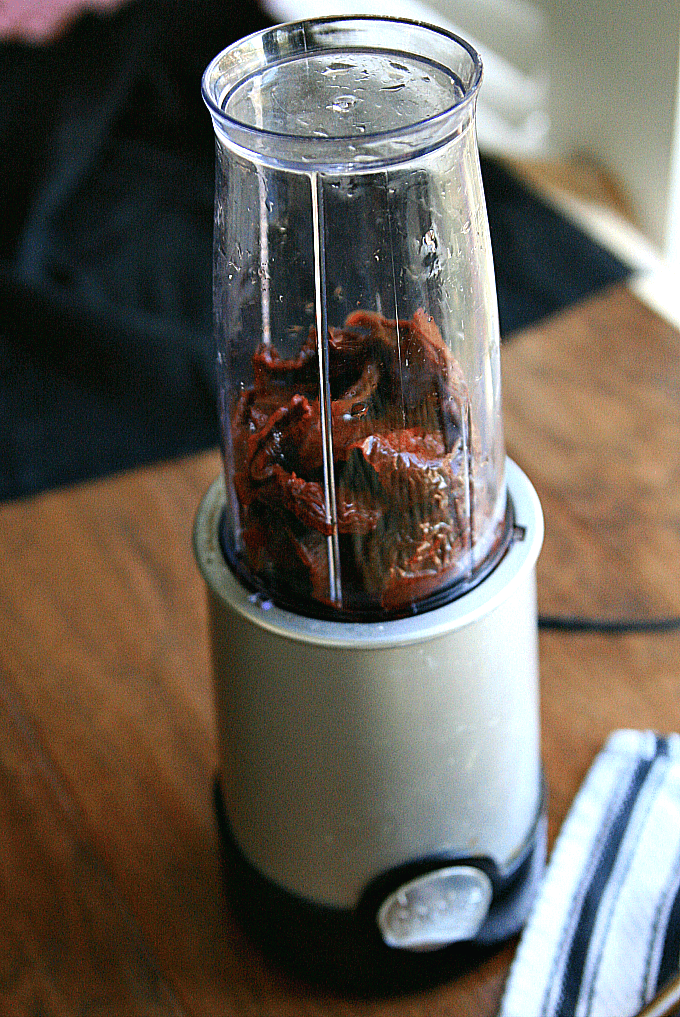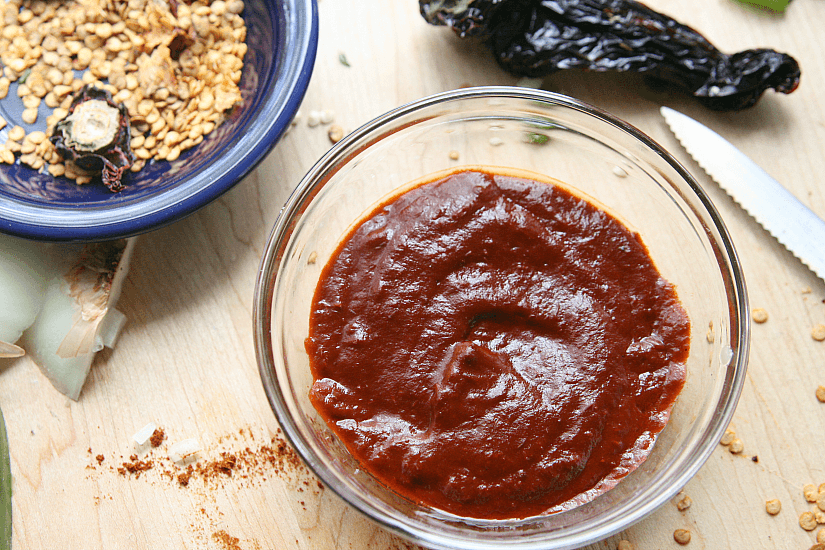 Now you know how to re-hydrate dried peppers. I hope this helps you come up with some new ideas for dinner. I'll be posting a recipe for Crunchy Sweet & Spicy Chicken soon that uses ancho chili paste in the glaze, so make sure you come back to get the recipe.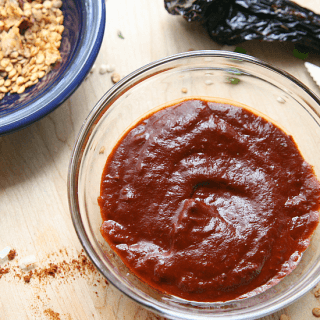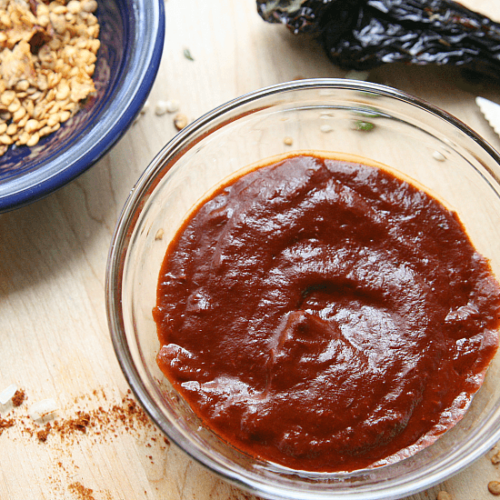 Ancho Chile Sauce
How to re-hydrate ancho chilis to make ancho chili sauce.
Print
Pin
Rate
Ingredients
2-5

dried peppers

6

cups

water

salt to taste
Instructions
Boil the water

Remove the stems from the dried peppers

Remove the seeds if you want less heat

Place them in a heat safe bowl and cover with boiling water

Let sit for 20-30 minutes, until the peppers have become soft

Put the peppers and a two tablespoons of the steeping water into a blender and puree until smooth

Add salt to taste
Nutrition
Calories:
3
kcal
|
Carbohydrates:
1
g
|
Protein:
1
g
|
Fat:
1
g
|
Saturated Fat:
1
g
|
Sodium:
76
mg
|
Fiber:
1
g
|
Sugar:
1
g
|
Vitamin A:
265
IU
|
Calcium:
45
mg