Learn how to make ancho chile sauce from dried peppers. It's easy and so flavorful!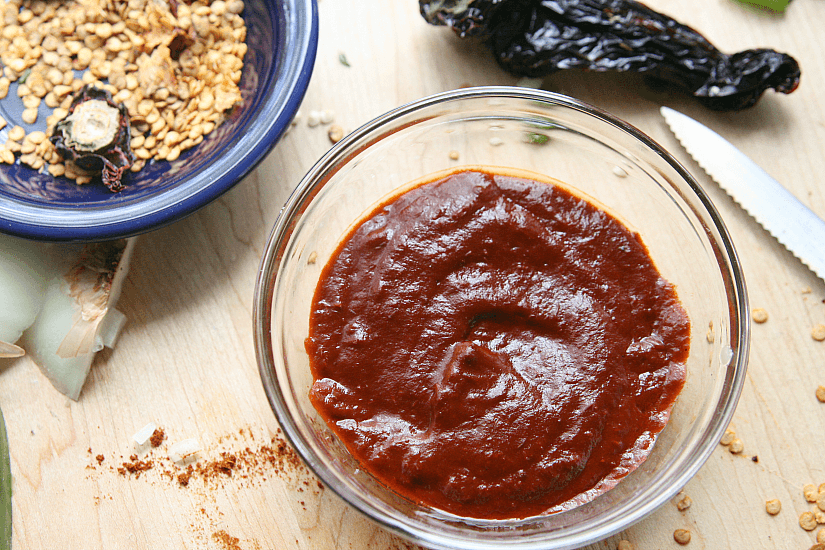 Ancho chile sauce can be used in soups and sauces to add an earthy flavor and an extra element of heat.
When using dried peppers, remember, the seeds are what makes the pepper hot.
When you are rehydrating peppers, you can choose to leave the seeds inside, or cut the pepper open and remove the seeds.
What you will need
dried ancho chiles
boiling water
salt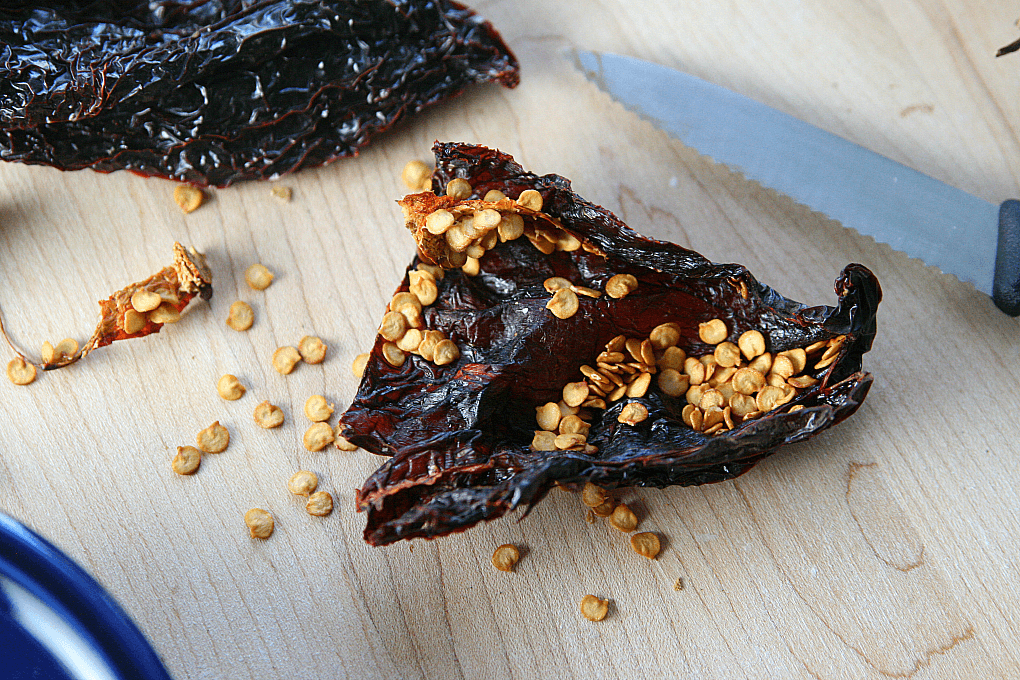 How to make ancho chile sauce from dried peppers
Remove the stem and seeds from the peppers and put them into a heat safe bowl.
Cover with boiling water and let sit for 20-30 minutes so that the peppers will reabsorb the water and plump back up.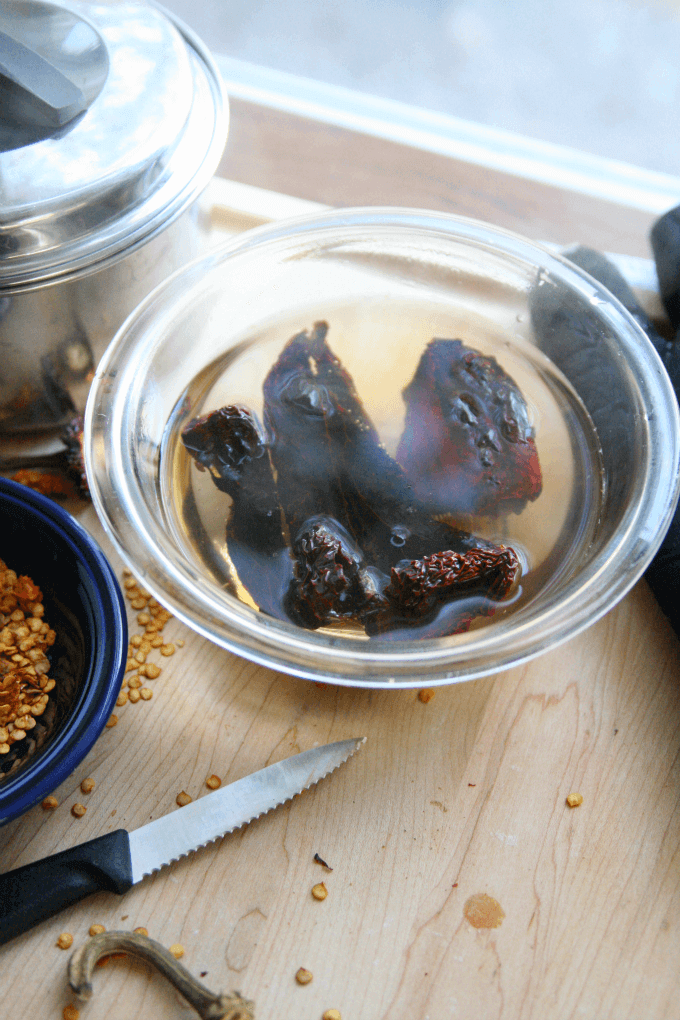 Once the peppers have softened up, remove them from the water.
Put them in a blender with a little of the reconstituting water and puree until smooth.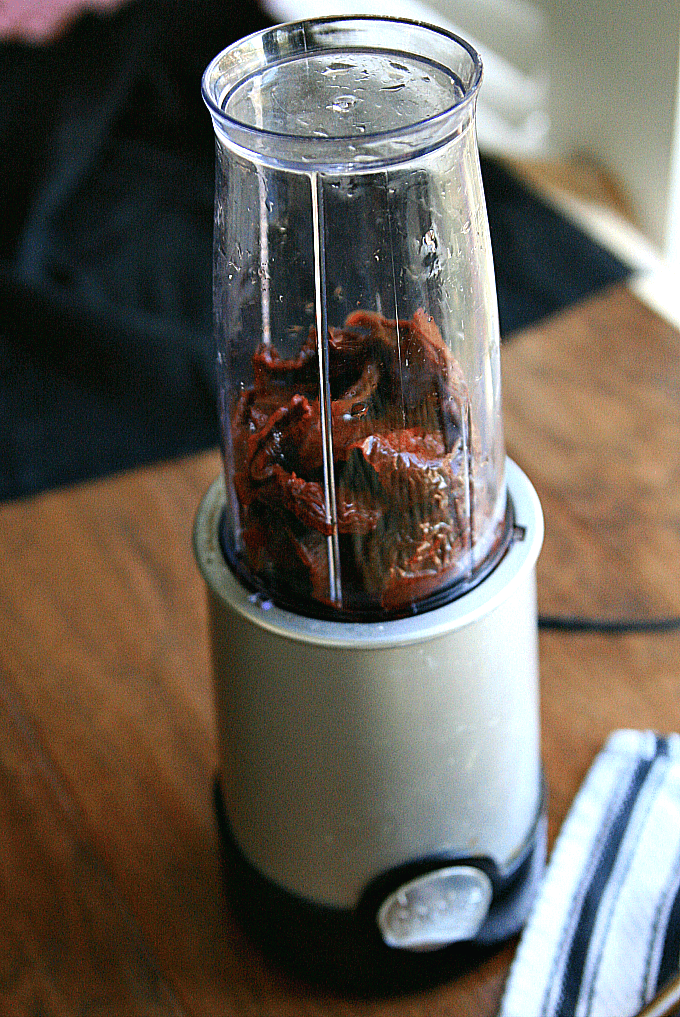 Now you have a chile paste that you can use in enchiladas, casseroles, meatloaf or anything you want to add a bold flavor to.
The possibilities are endless!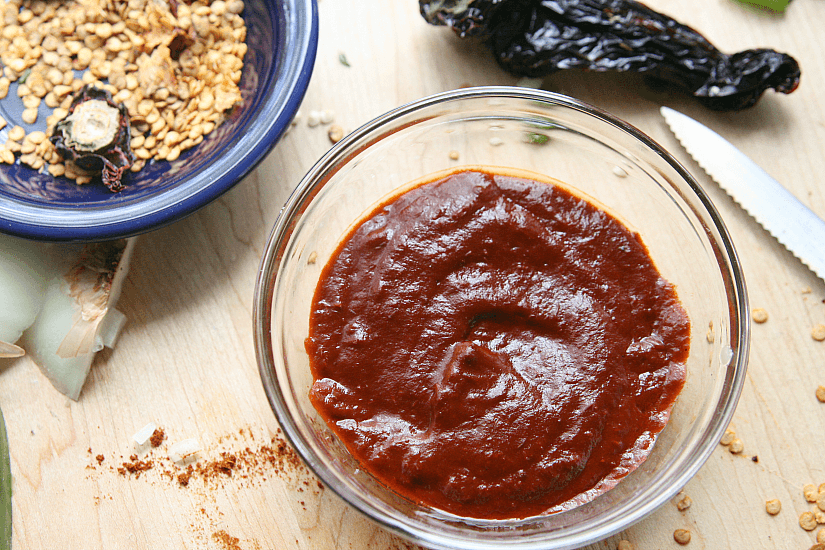 Now you know how to re-hydrate dried peppers. I hope this helps you come up with some new ideas for dinner.
Recipes to use this sauce with: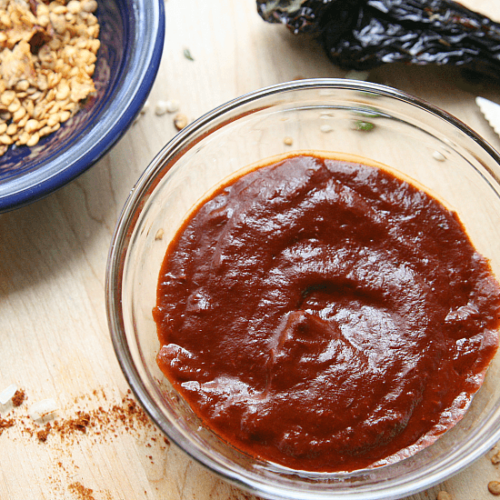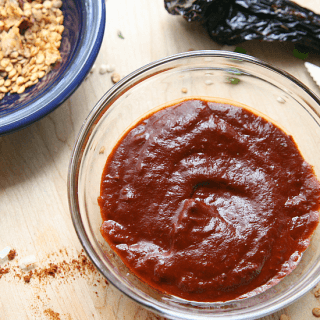 Ancho Chile Sauce
How to re-hydrate ancho chiles to make ancho chile sauce.
Ingredients
5

dried peppers

6

cups

water

salt to taste
Instructions
Remove the stems from the dried peppers. (Remove the seeds if you want less heat)

Place them in a heat safe bowl and cover with boiling water. Let sit for 20-30 minutes, until the peppers have become soft

Put the peppers and a two tablespoons of the steeping water into a blender and puree until smooth. Add salt to taste.
Notes
Store in a covered container in the fridge for up to 7 days.