Are you looking for a gluten free flour blend recipe to use when baking cookies, cakes and more?
This blend is my go-to recipe when making gluten free dessert recipes.
You can find most if not all of the ingredients are found at your local supermarket, which makes it so easy and much more affordable than the pre-made mixes.
This recipe makes about 11 cups of flour.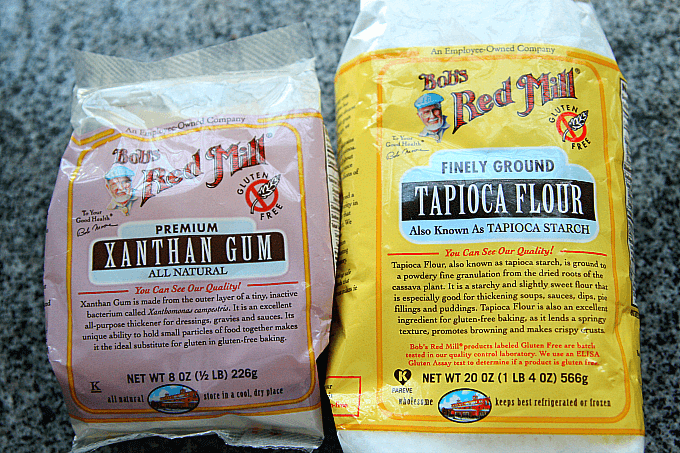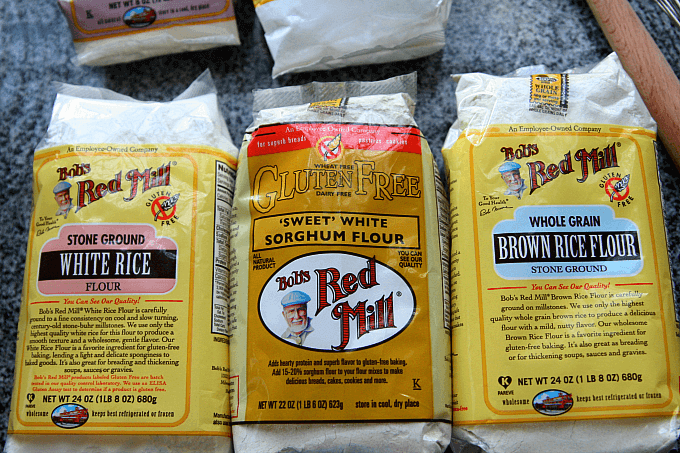 When mixing the ingredients together, take extra time to really make sure they are fully combined.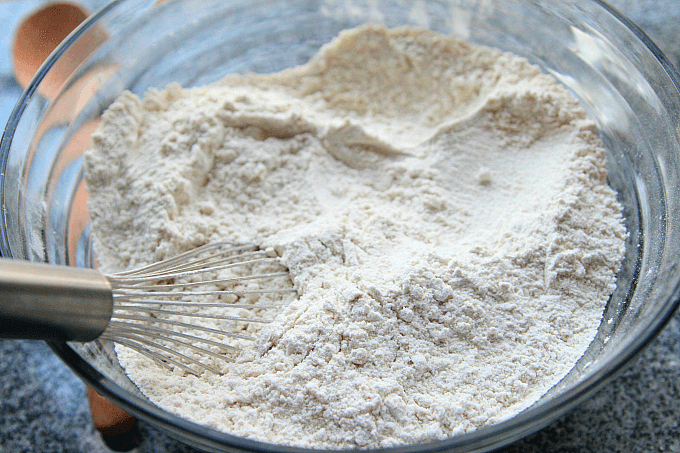 I put a timer on and switch between a whisk and a spatula for about 8-10 minutes just to be sure everything is evenly mixed.
Store the mixture in an airtight container after mixing.
You will have plenty of the Xanthan Gum left over so make sure you place it in a separate airtight container as well.
3 easy gluten free recipes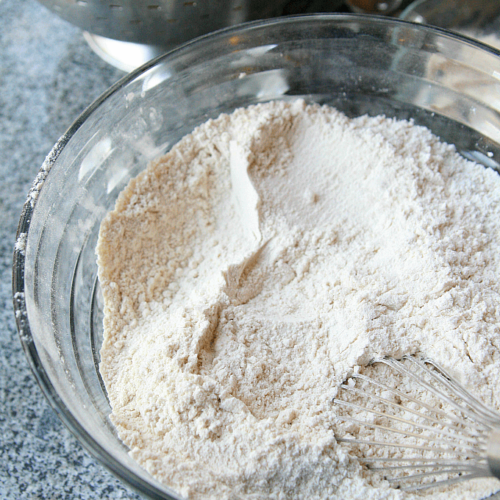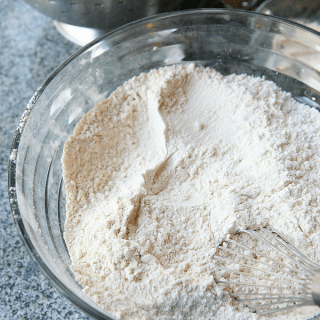 Gluten Free All Purpose Flour Blend
A blend of gluten-free flours used for baked goods.
Ingredients
3

cups

White Rice Flour

(24 oz. bag)

2 ¾

cups

Sorghum Flour (sweet rice flour)

(22 oz. bag)

3

cups

Brown Rice Flour

(24 oz. bag)

2 ½

cups

Tapioca Starch

(20 oz. bag)

2 ½

Tablespoons

Xanthan Gum
Instructions
Place all of the ingredients into a large mixing bowl. Put a timer on for 10 minutes and whisk the ingredients together.

Place the flour blend into an airtight container.
Notes
To Store: Keep in an air-tight storage container for up to 3-8 months.  Storing the flour blend in the fridge will extend it's shelf-life.