"Creamy Chipotle Sauce is literally one of the best things I've ever made! It can be added to so many dishes to enhance the flavor. It's amazing!"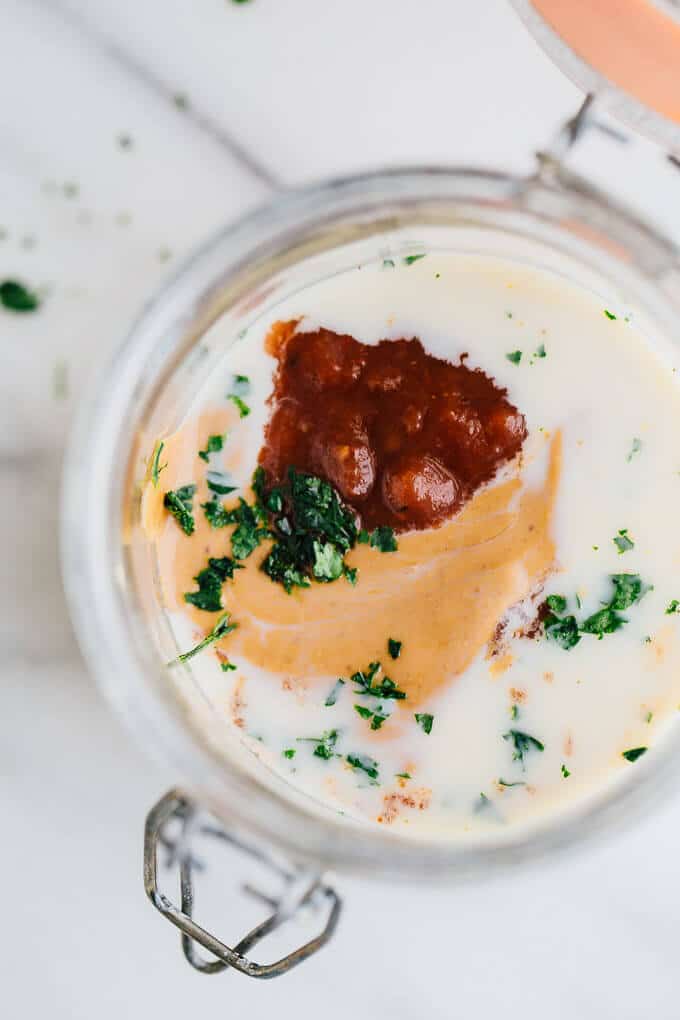 You guys … holy cow … this is a plant based sauce that is a MUST TRY!
This Creamy Chipotle Sauce is a mixture of some really simple ingredients .. and all you need is a bowl and a spoon. No blenders required!
How do you make the most AMAZING … CREAMY … VEGAN plant based chipotle sauce EVER??
I'm glad you asked!
It's as simple as this …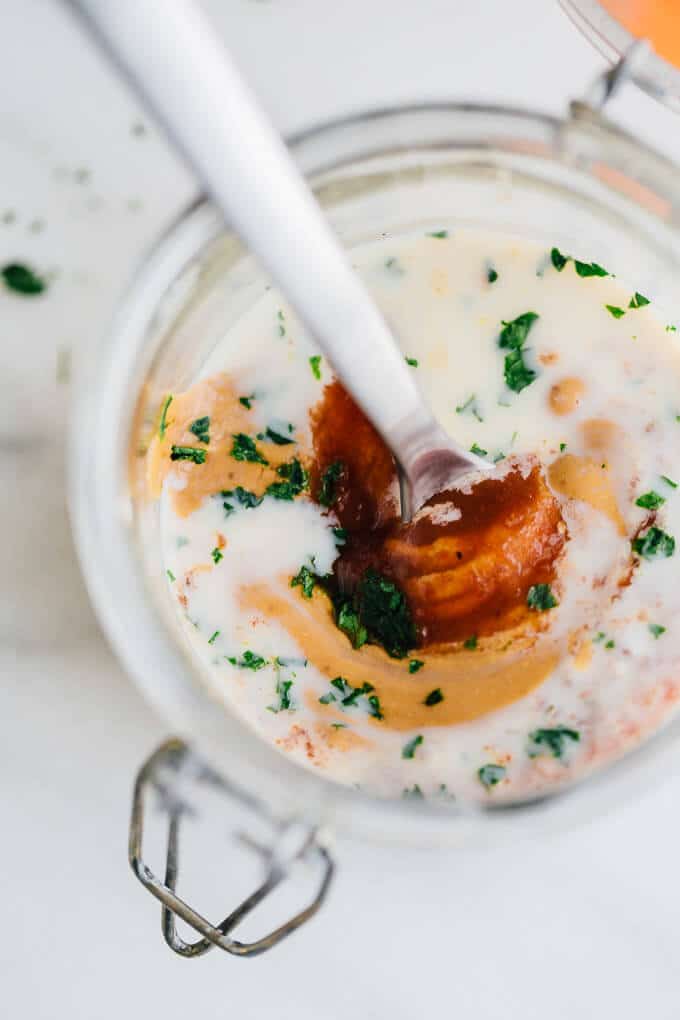 How to make the best ever Creamy Chipotle Sauce:
Place all of the ingredients into a container of your choice. Use a mason jar or a plastic container with a tight fitting lid. Anything you have on hand!
Use a spoon or a spatula to stir everything until smooth.
Add more non-dairy milk or water to have a thin sauce to use as a salad dressing or use less liquid to have more of a sour cream consistency for things like tacos and Fiesta Bowls.
You can even make it really thick to use as a spread on sandwiches. The possibilities are endless!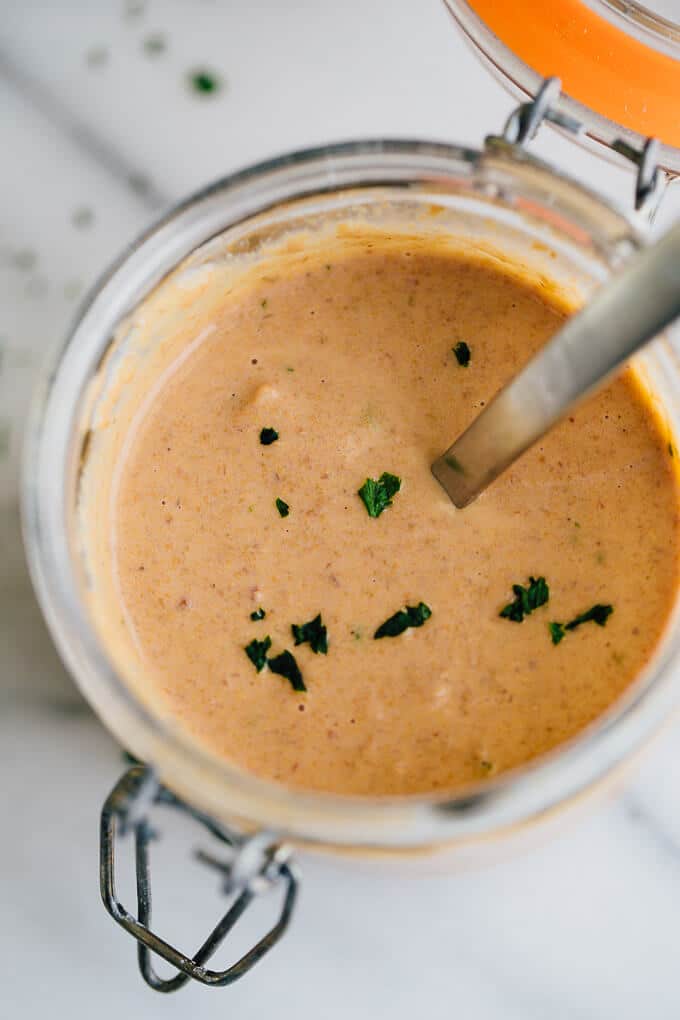 Things you can pour this glorious creamy vegan chipotle sauce over include but are definitely not limited to;
Tofu Tacos … or any tacos for that matter
Fiesta Southwestern Salads
Nachos … use in place of sour cream and queso
Sandwich spread (use less liquid to make it thicker)
Black Bean Dip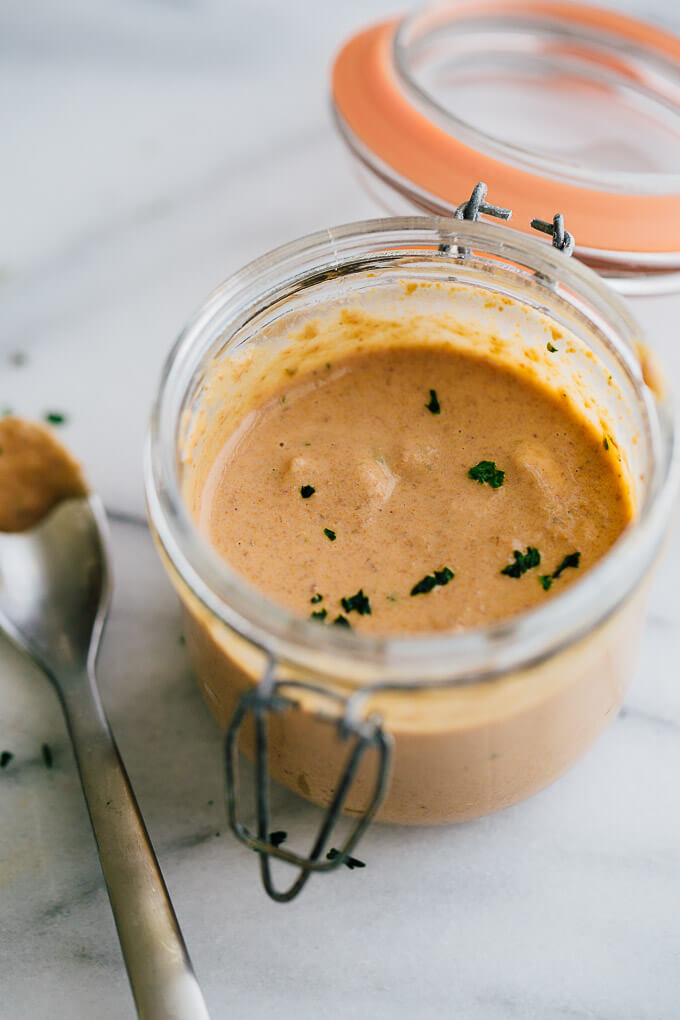 Here it is on this amazing Fiesta Black Bean Bowl … my current obsession!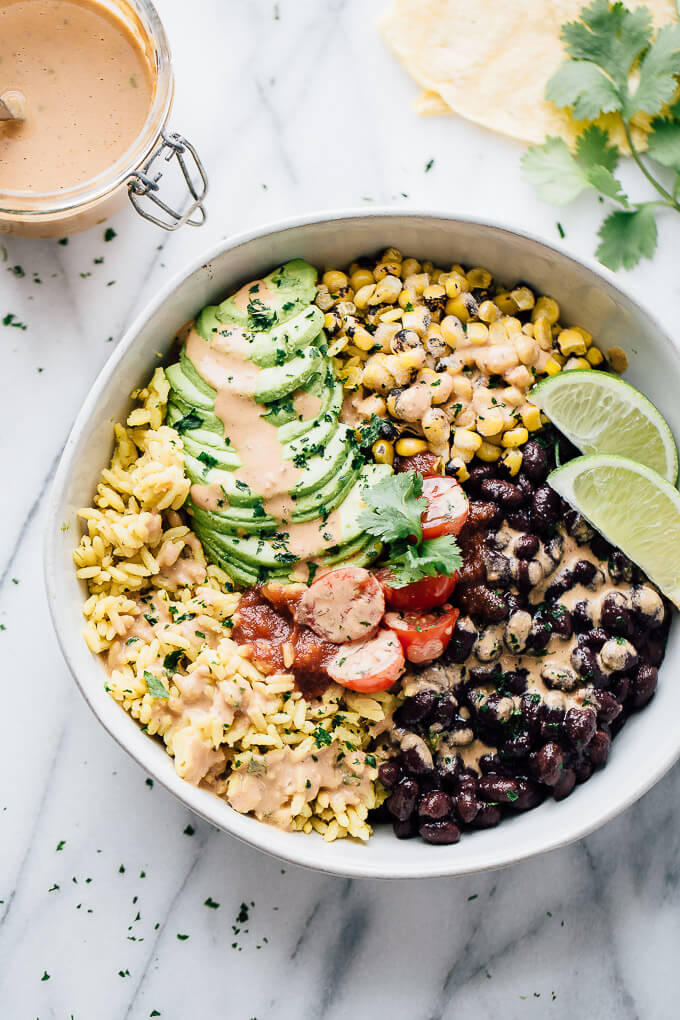 This is a must try!!
Print
---
Description
The most amazing, plant based, vegan chipotle sauce that can be used on so many dishes!
---
Ingredients
1/4 cup cashew butter
1/2 cup non-dairy milk or water
3 tablespoons canned chipotle sauce (the red stuff)
1/4 teaspoon ground cumin
1/4 teaspoon ground chili powder
1 teaspoon minced cilantro
1 teaspoon Mexican style hot sauce
salt and pepper to taste
---
Instructions
Place ingredients into a small bowl and stir together until smooth.
Store in an air-tight container in the fridge for up to a week.
---
Notes
This recipe is versatile. You can use more or less chipotle sauce and spices to your taste. Also, use more or less liquid to make the sauce thick or thin depending on what you are using it for.