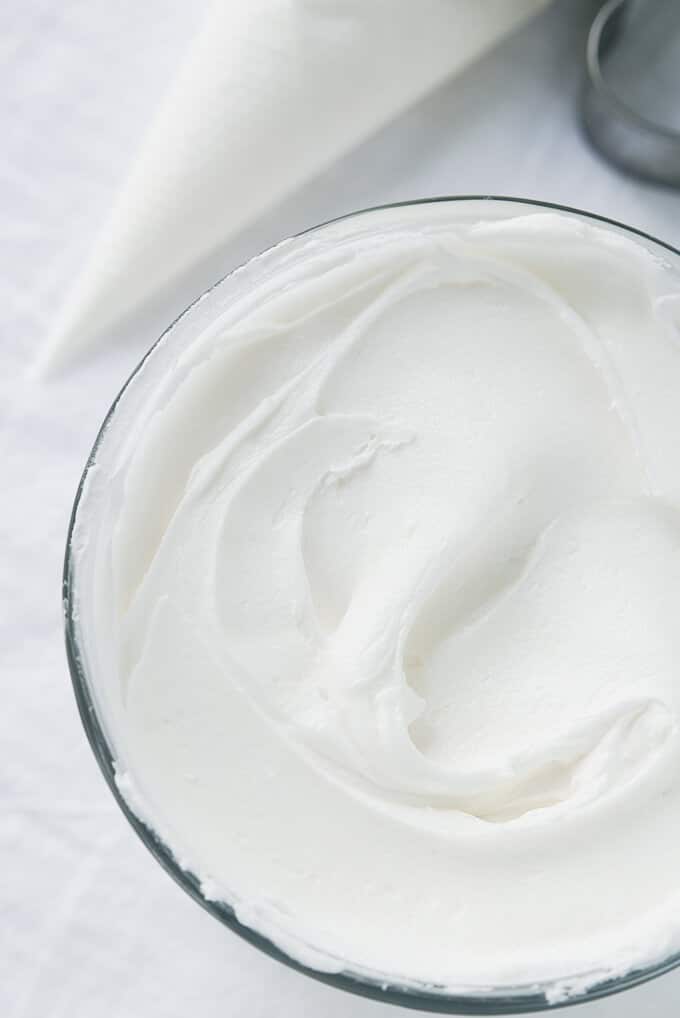 The thought of decorating with royal icing can seem really complicated. Especially trying to figure out which icing consistencies to use with different piping techniques. The first batch of royal icing I ever made was done the old fashioned way, with raw egg whites. While the fact that the egg whites were raw didn't bother me, I found I didn't like the consistency and it was a little messy. Then I discovered meringue powder and it changed my life!
After making at least  a hundred or so batches of royal icing over the last few months, it's finally time to reveal what I've found to be the perfect recipe for both beginner and experienced Cookiers alike.
This royal icing is made with powdered sugar, meringue powder, salt, water, flavored extract and glycerin (optional). Glycerin is optional but if it's available to you I highly recommend it because it keeps the icing from drying rock hard. It gives the icing a nice elasticity to the bite.
Use this recipe with my Basic Sugar Cookie Cutout Recipe for perfect sugar cookies every time!
---
Watch the quick video below on how to make Royal Icing!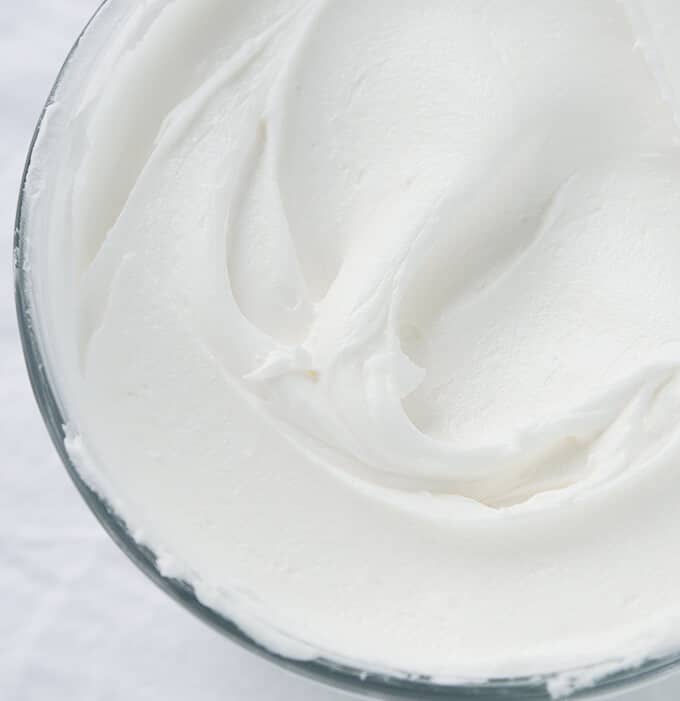 Finding the right consistency for different piping techniques is crucial for successful cookie decorating! Be sure to look for post about royal icing consistencies and providing more information on piping techniques in the near future. We will cover some of the basics such as how to outline and flood a cookie and how to add details.
Royal Icing Recipe
This recipe makes a stiff consistency royal icing. Add water a little at a time if you are looking for a thinner consistency.
Ingredients
2 lbs confectioners sugar (this is sold in 2 lb bags)
5 tablespoons meringue powder
pinch of salt
½ cup room temperature water
2 teaspoons clear vanilla extract (you can also use lemon extract)
1 teaspoon glycerin (optional)
Instructions
Wipe down the bowl of a stand mixer, the paddle attachment and any spatulas you will be using with white vinegar. This is to remove any grease from the surfaces of the utensils that will come into contact with the royal icing.
In the bowl of a stand mixer, using the paddle attachment, mix the powdered sugar, salt and meringue powder on low speed to fully combine.
In a measuring cup, stir together the water, glycerin and extract.
Pour the mixture into the mixing bowl and beat on low speed until the wet and dry ingredients start to come together.
Scrape down the sides of the bowl and then beat on medium speed for about 5 to 7 minutes.
The mixture should be thick and bright white.
Transfer the royal icing to airtight containers, preferably glass containers. If you use plastic containers make sure they have not been used to store anything else previously. The grease residue from foods will break the icing down.
Store them in the refrigerator or on the counter at room temperature.
Royal icing will stay good for a couple of weeks. If separation occurs, stirring will help to bring it back together.
Use this Royal Icing Recipe with my Basic Sugar Cookie Cutout Recipe for perfect sugar cookies, every time!
Check out my Tips and Tricks for the Perfect Sugar Cookies!