What do you get when you blend fresh juicy oranges with dairy free yogurt? 🍊Orange Creamsicle Smoothie heaven! What a delicious way to get a natural vitamin C boost and start building your immune system for the colder months ahead!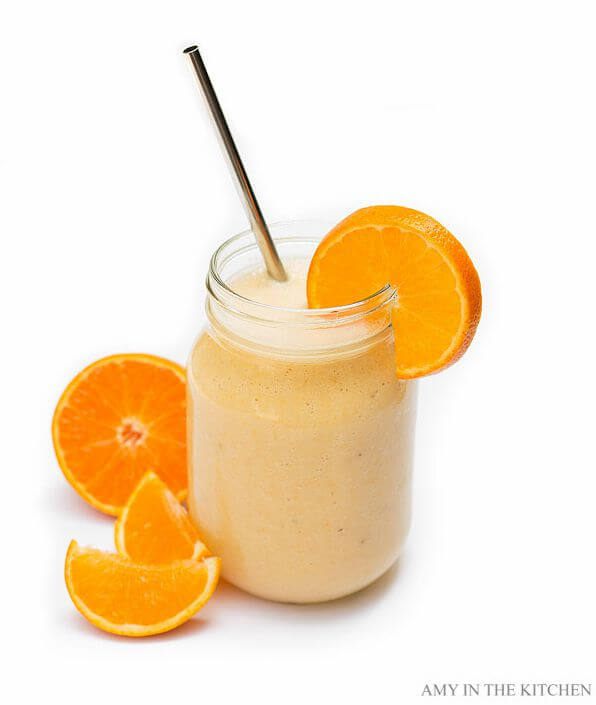 I don't know about you, but when I get up in the morning, I crave my fruit smoothies. I've gotten into the habit of making it  a part of my daily routine because there are so many benefits to drinking them. Especially first thing in the morning. When you wake up, your body is in a state of semi-dehydration. Smoothies will help hydrate your body as well as give you lots of vitamins and minerals.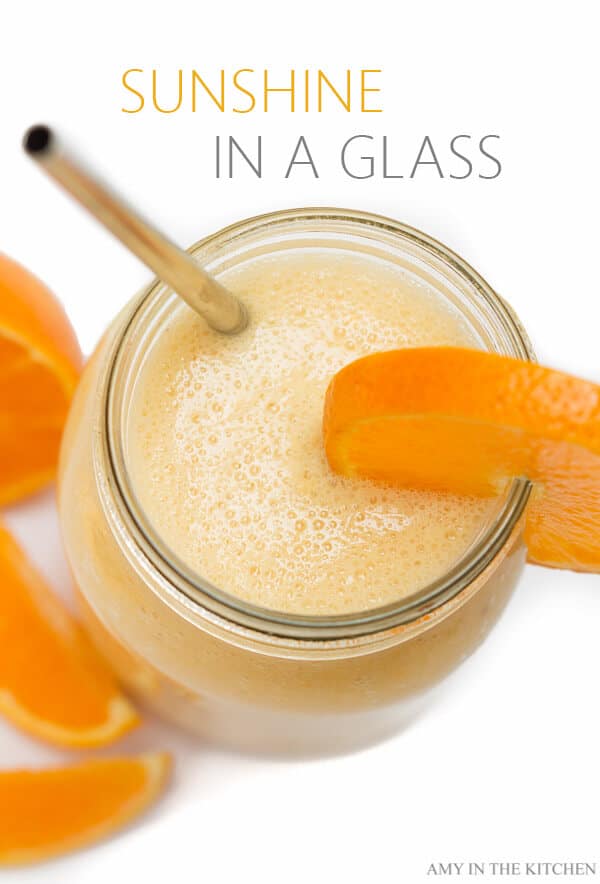 This Orange Creamsicle Smoothie is a big burst of fresh citrusy goodness mixed with the creaminess of a little coconut yogurt and almond milk. Smoothies only take about 5 minutes to make and are very inexpensive, so no excuses as to why your not getting a nutritious breakfast every morning!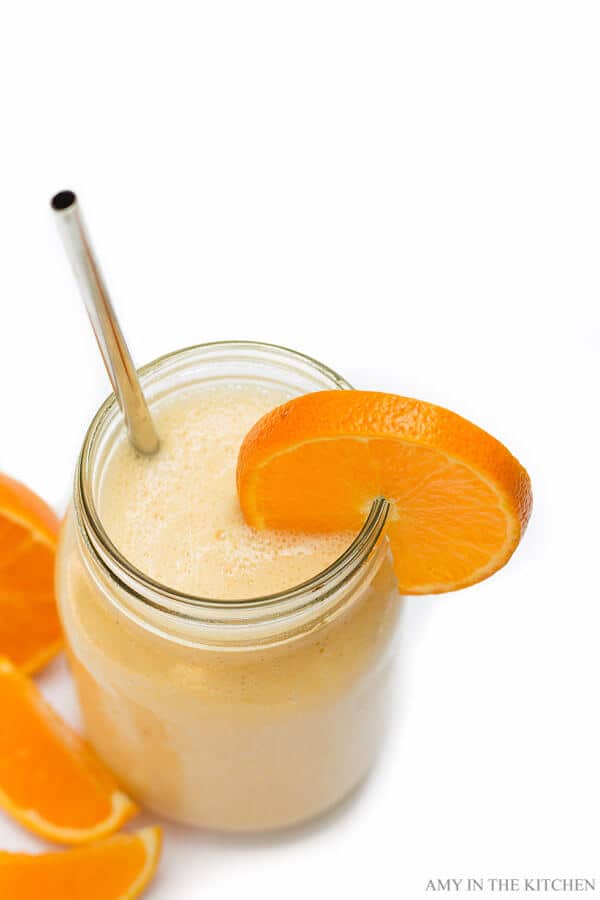 Having a smoothie everyday is one way to get your fruits and vegetables in.
Make sure to pin this recipe to your healthy recipes or smoothie board for a quick reference!

Orange Creamsicle Smoothie
Ingredients
4-5 fresh oranges (can substitute 1 cup orange juice)
1 frozen banana
½ cup dairy free vanilla yogurt
½ cup dairy free milk
1 drop Sweet Drops Vanilla Creme (can substitute any sweetener + ½ tsp vanilla extract)
½ tsp fresh ginger, grated
Instructions
Peel oranges and cut off any white rind left. Remove seeds if any
Place the ingredients in a high speed blender and blend until smooth
Serve immediately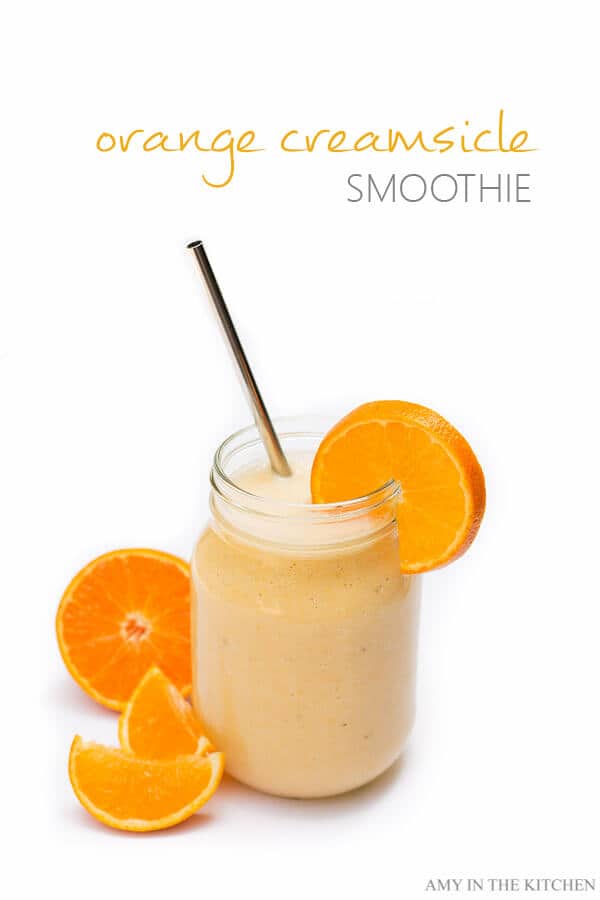 Other delicious smoothie recipes!